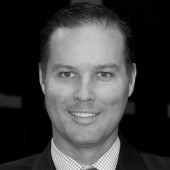 Gregory J. Dupee – Executive Advisor
Greg began his career in 1986 working with an actuarial consulting firm specializing in Taft-Hartley pension administration. This led to a position on a team from Drexel-Burnham Lambert analyzing distressed securities, high-yield bonds, and corporate bankruptcy restructures. In 1989, Greg joined Prudential Bache & Co. to directly advise holders of distressed securities whom he had met through the Drexel connections. In 1995, Greg joined Wheat First Butcher Singer to build his own wealth management practice — remaining there through several mergers and successor firms, moved his practice to RBC Wealth Management in 2003, and joined Janney Montgomery Scott in 2015, along with Scott Karpiak.
Greg attended Lehigh University, and earned his degree in finance from Temple University, where he also minored in business law. He holds the Series 7, Series 31, Series 61, and Series 65 licenses, as well as his Life Insurance Producers license.
Greg is a current holder of the Accredited Investment Fiduciary, (AIF) designation from the Joseph M. Katz Graduate School of Business at the University of Pittsburgh, as well as a holder of the Accredited Wealth Manager (AWM) Designation, a program conducted by the Estates & Wealth Strategies Institute at Michigan State University. He also recently attended the Leadership Boot Camp for Investment Stewards, an intensive training program based on the LeaderMetrics® framework, sponsored by 3ethos and conducted in affiliation with The Thayer Leader Development Group at West Point.
Greg is currently on the PA Advisory Board of the Devereaux Foundation and a member of the Board of Directors of the Claddagh Fund.