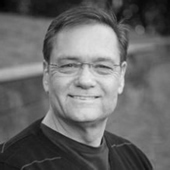 Michael Kovalich – Chief Financial Officer and Member of the Board of Directors
Mike is the business director for the Silicon Valley and San Francisco offices of Miami-based Greenberg Traurig, LLP, a large law firm with offices throughout the US and worldwide. He also serves as CFO for SPARC International, a consortium of computer chip manufacturers, and is co-owner of a fitness studio in Los Gatos and Commercial HVAC Company in San Carlos.
Mike's interest in supporting Coral Tree Education Foundation, Inc. stems from his involvement in local community based non-profit organizations. Mike is on the Board of Directors of a local youth musical non-profit, The Santa Clara Vanguard. Mike has participated in other non-profit organizations as board or committee chairs for Junior Achievement, San Jose Kiwanis Club, Boy Scouts of America, San Jose Chamber of Commerce, the San Francisco Chamber of Commerce and The Masons. Mike holds a Bachelor degree in Business Administration from Louisiana State University and a Masters Degree in Business Administration from California State University at Hayward.
"Being involved with Coral Tree expands my non-profit support experience to a more worldwide perspective" says Mike. "I realize that my values and efforts to support and promote youth can expand to a global level where needs are so much greater and so little can bring so much to children and young adults across our planet. Coral Tree allows us to help support the lives of our fellow humans no matter where they live, one child at a time."